Det slog ner som blixt från klar himmel i början av veckan, Fabinho inte bara förhandlade med Liverpool, brassen hade skrivit på för vår vackra klubb och det gick bara ett par timmar mellan rykten och presentation. Men vad är det för spelare vi fått in i klubben? Vi kontaktade Jeremy Smith(@jeremysmith98), redaktör på @FrenchFtWeekly, och fråga bad honom berätta lite om Fabinho och den säsong han har bakom sig. Vi passade även på att höra hans syn på spelare som ryktas bli nästa Liverpool-köp, Nabil Fekir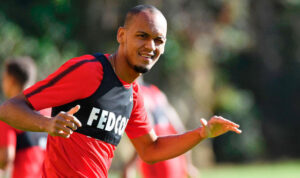 1. Describe Fabinho as a player. Strengths/weaknesses
Fabinho is a world class defensive midfielder. Excellent tackler, tall and strong in the air, excellent reading of the game and anticipation. Also able to take the ball forward himself but prefers winning the ball back and giving it quickly to others – but with the beginning of an attack in mind – not safe square balls – he looks to keep the game moving and catching the opposition off guard with quick transitions.
He's also a good leader – not Monaco captain but one of the team leaders who marshals the midfield particularly well – he should take a lot of the credit for the way that he and Bakayoko worked together, knowing when one should sit back and the other attack. He would be able to help Liverpool push forward but more likely will be an excellent shield for the defence, allowing the likes of Naby Keita the freedom to push forward. (I don't think it's a surprise that he has played better without Bakayoko than Bakayoko without him.)
He is also an excellent penalty taker – he has taken 20 in Ligue 1 and missed one – which shows that he has a strong mentality under pressure. In five years in French football he has more than 30 goals and although most are penalties, that is still a fine record for a defensive player. He also has a good number of assists (20 according transfermarkt although they're always a little generous), which shows that his game can be constructive as well as destructive.
No obvious weaknesses spring to mind. Perhaps with his height he should do more with attacking set pieces? He has bad teeth? Hard to think of anything else.

2. In what position has he mostly been used by Monaco? Where do you prefer to see him play?
He started as a very competent right back but injuries meant him being drafted in as a defensive midfielder and he's taken to the role superbly. I prefer him in that role as I think it suits his wide range of strengths slightly better – right back limits a little his ability to set his team on the attack. I do think he probably still is the best right back in Monaco's squad so there's been a couple of times where I've thought that Monaco would have been better served with him at right back and someone else at defensive midfield – but that's more to the other right backs' discredit than his – it just highlights his capabilities in both positions. But I definitely prefer him at defensive midfield.

3. How do you rate his season? Has he been as good as the season before?
Still a very good season although a little off last season's extremely high standards. He may have missed Bakayoko a little. It may have been partly that the whole team's form dropped a little with five very important players having been sold. I think another factor is that he made it clear last summer that he would have liked to have moved to PSG – he has mentioned it a handful of times this year so it may well have been playing on his mind. But he has still been one of Monaco's best and most consistent players.

4. How do you think he will adapt to Premier League?
Brilliantly. He's mature, he's strong, he's experienced beyond his years at the highest level and not yet at his peak. He's got a great engine so the pace of the Premier League won't phase him. I don't think he'll need an adaptation period like Bakayoko has done – I think he'll fit right in and hit the ground running.

5. Liverpool are also trying to sign Nabil Fekir from Lyon, what can you tell us about him?
He is a fabulous player. Contrary to what most recent articles in England say, he is not a midfielder – he is a real attacker. He began playing on the wing and can play there if he must – though he doesn't like to. But in any case it really takes away his main strengths. He's a brilliantly skillful dribbler, can pick out a defence-splitting pass, and also has an excellent shot – surprisingly powerful with barely any backlift. The fact he's left-footed gives opponents a little more to think about too! So he is at his best either as a No.10 playmaker or as a second, slightly deeper striker (it's in this role that he formed an excellent partnership with Lacazette). He had a bad cruciate knee ligament injury 3 years ago just as he was hitting stellar form, which held him back a little and has caused a few knock-on niggles since. But this season – with the extra responsibility of the Lyon captaincy – has probably been his best and most consistent. Goals – including one from the half-way line vs Bordeaux and free kicks vs Monaco, PSG and Marseille; assists; and some extra spice – he almost caused a riot when he celebrated scoring Lyon's fifth goal at Saint-Etienne by taking off his shirt and holding it up to the opposition fans! He may take a little more adaptation time than Fabinho but he's strong in body and mind and should also be a real success in England. The only issue in Liverpool may be fitting him in somewhere with your front 3 in their current form. But if Klopp can get the four of them working together – or manage the rotation to keep them all fit, hungry and motivated – you could be even more lethal going forward next season than this!