Jürgen Klopp har varit oerhört viktig för Liverpool under sina år i klubben, han har verkligen tagit oss till en ny nivå, både på och utanför planen. Lite längre norrut i Storbritannien håller en våra allra största spelare på att försöka göra samma sak med anrika Glasgow Rangers FC, Steven Gerrard har en väldigt intressant säsong framför sig. Laget har spelat några matcher nu och för att få en inblick i hur det gått hittills kontaktade vi The Rangers Blog(@RangersFCBlog), de delar här med sig av hur den första tiden med Gerrard varit och ger även en lägesrapport för våra utlånade spelare. The Rangers Blog kommer att komma tillbaka några gånger under säsongen för att stämma av läget kring Gerrard, men vill ni hålla er uppdaterad mer frekvent kan ni besöka deras hemsida.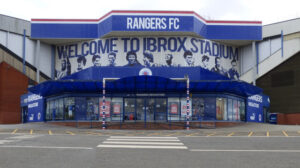 1. It´s been a few years since you were relegated, can you tell us a a bit about the way back?
The journey back to the top flight was a long one, When we first went down most of our original first team players left and you couldn't blame them to be honest, they never knew what the future for Rangers would be and we weren't getting answers from the boardroom at the time. So having to play with pretty much a youth team wasn't going to be easy but a few players used this to their advantage and became great players with some going down to play in England. Obviously we had quite a few managers throught that journey and they all tried to get us back to where we belong, unfortunatley for some of those managers it just wasn't to be and had to move on from them for us as a club to go forward. It would've been a huge advantage financially for all the clubs in the lower leagues of scotland as Rangers are well known for selling out every away match, I believe we took 32,000 to an away match in the fourth tier of Scottish football which is bizarre but it was expected so I do think it was great for the smaller clubs and as much as I would've preferred to be in the Premiership, I did enjoy our time in the lower divisons, we still had issues with the board but fortunatley Current chairman Dave King stepped in and I think we can all agree since he came Rangers have been improving at a fast pace. But the players we had to use in the lower divisions were simply not Rangers standard, We do appreciate them for helping us win titles but we had to get better quality players in and that is something Mark Warburton was able to do due to the financial support from current chairman Dave King. As I said, I enjoyed the experience but I am glad to be back in the top flight

2. Steven Gerrard is your new manager, how were the reactions among the fans when he signed?
Almost everybody was in disbelief when Steven Gerrard was linked for the managerial job at Ibrox, I think everyone wanted it to happen but we also had our doubts as he hasn't had any previous first team management experience and it was a huge risk as we need a manager that knows what they are doing. When he was officially announced in May everyone was excited to see what he could bring to Rangers, he's worked with some of the greatest managers in the world as he has come from a huge club (Liverpool) and he is known worldwide for his performances at Liverpool. When Gerrard had his first press conference as manager he dealt with it very well and we all fell in love with him just from the things he said and he has also created his own quote with "Let's go" and it's stuck with the Rangers fans and even the official Rangers media team as they have been using it in their content they have been creating.

3. Gerrard is quite new as a coach, what do you think he can bring to the team?
I think he can bring a lot to this team, he a world-class footballer and knows what it is like to play in modern day football, every Rangers player said that pre-season under Steven Gerrard was the hardest they have ever done in their careers. Gerrard has said that fitness is one of the main things he is focusing on and judging by recent performances our fitness has really improved. One of the weakest parts of our squad before Gerrard arrived was our defence and Steven Gerrard has just come in and done what the last 5 managers have failed to do and that is strengthen the defence. As i said earlier, Gerrard has worked with some of the best managers and is also good friends with some, Jurgen Klopp for example, so he has picked up techniques from the best and that can only help him succeed as a manager

4. What are your thoughts on him so far? How would you describe the way he wants you to play?
So far I think Gerrard has done an amazing job, We're playing better as a team now and the passion you see from Gerrard on the touchline is exactly what we've been needing for a long time, The last time i was this confident in a Rangers squad was back in 10/11 season under Walter smith, I do believe Gerrard can win us the league this season and I know for sure Celtic will not be walking all over us like they have since 2016. So far we are attacking very well under Gerrard and also something mny fans are pleased about is how much we are pressing for the ball, It's worked so far under Gerrard and I'm really liking his style of play.

5. Both Ryan Kent and Ovie Ejaria has signed for you on loan, how have they played so far?
Ovie Ejaria looks a great player, he knows how to get past players as he showed today in our 3-0 win over Wigan Atheltic, ever since his first match he has been performing really well and I hope he can perform in the league aswell. Ryan kent has so far only played one match and that was in the Europa league match against NK Osijek, He never done too much but on the attack he looks great. I don't feel like i can judge him though after one match.

6. What do you expect from Rangers this season? What would you say is a good season?
I expect us to win trophies. The league would be our main objective this season and everyone knows how good Celtic have been since Brendan Rodgers came and It will be a challenge for Rangers but if we can play with passion then we can win the league this season but top 2 will be the target for us. We've came 3rd place for the last 2 seasons but I have a feeling that we are back, not as strong as we were 10 years ago when we were in the Europa league final but we can win trophies now and we can challenge Celtic, We just need to stop missing simple chances and play passionately.