Det är äntligen dags för ligaomgång igen och vi ställs mot kanske den svårast tänkbara motståndaren, Manchester City på bortaplan. För att få en inblick i deras säsong hittills har vi varit i kontakt med Richard Burns, han är skribent på Manchester City-siten typicalcity.org och är en av deltagarna i podcasten BlueMoonpodcast, för att få höra hur statusen är på den här upplagan av Manchesters blåa lag. Det här är vad han hade att berätta för oss: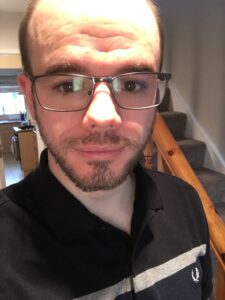 1. Tell us about the season so far, are you satisfied with your team?
Yes, absolutely. Large parts of last season felt like a chore. Apart from a spell in November and December, as well as the last six games of the season, City just never got going last year. When this season started, the entire team looked hungry to put right last year's wrongs and it was really refreshing. So just as a direct comparison, going watching the team has become a little bit more fun again. We look good at the top of the league – only Arsenal worry me as a real rival to us, but I feel confident that we can win the league.
We've posted some great results and to have qualified from the Champions League group with two games to spare is a great achievement, especially as we lost the first game and had to play catch-up.
2. Which players has impressed for City this season? What players do you think has to perform better?
Fernandinho has impressed greatly. He rarely gets the due amount of credit from outside of the club, but he is a sensational midfielder. At his best, he sets the tempo for the team and he's having a fantastic season. Kevin De Bruyne has come in and looked like he's been here for years; he's settled instantly and is just unbelievably good. His first touch is as good as any I've ever seen, his vision and passing are both outstanding and he's got an eye for goal. He's looking a bargain at £54m! Also impressing is Nicolas Otamendi. He took a couple of games to settle but now he's found his feet he looks extremely impressive. He defends on the front-foot, is aggressive without being reckless and his timing is impeccable. He looks like a real asset.
The 'must improve' option would perhaps apply best to Wilfried Bony, though he has not been helped by the team playing a system that just does not suit his style. He was brilliant in Sevilla which might have signalled a turn around in performances, had he not then gone off against Aston Villa with an injury. I really feel for the guy because he can't catch a break. But the warning signs are definitely there that this move might not work out.
3. How would you describe Manchester City 2015/16? Strengths/weaknesses
There are a lot of strengths to this team. With Sterling and De Bruyne, thee is now a tactical flexibility available to the manager that he has never really had before; the change to a 4-2-3-1 formation has worked wonder. City now have genuine pace as well and can be devastating on the counter-attack.
To choose a weakness feels like nit-picking, but the one real problem we have left to solve is, "What do we do when Vincent Kompany is absent?". We didn't keep a single clean sheet during his recent spell out injured and the whole back line looks far less organised.
4. Name three key players for City in the game against Liverpool.
There is talk that Sergio Aguero could be back for this game; if that's the case then you're coming up against arguably the best striker in the world, so he'll be number one. Fernandinho will be crucial for reasons I've already discussed. Kevin De Bruyne should also be a threat; he should be the epicentre of our creativity – keeping him quiet will be essential to your chances in this game, I feel.
5. All Liverpool-supporters are happy to see Klopp in the club, how highly is Pellegrini held by City-supporters? Do you think he will be there next season?
That's a really interesting question. The regard in which Pellegrini is held fluctuates with the team's performances. In his first season, he was highly regarded because he brought no attention on the club – his press conferences are so dull and he's incredibly placid. That allows our football to do the talking, which is great when things are going well. He never got the credit he deserved for his league and league cup double in his first season, but City fans certainly respected him. Last season was pretty abject at times so his stock fell and a lot of fans were ready to see him go.
This season he seems to be in favour again because we're playing well. He'll never be as loved as somebody like Roberto Mancini though who, as well as being a winner, was an entertaining and endearing presence.
Will Pellegrini be here next season? If City are unsuccessful in their almost obsessive pursuit of Pep Guardiola then the current boss will be out for sure, but if Pep can't be convinced to come to Manchester then maybe Pellegrini will see out the last year of his contract.
6. Finally, I have to ask you about Raheem Sterling, what where your thoughts when City signed him in the summer and are you happy with his performances so far?
I was absolutely delighted when we signed him. He was a player I had desperately wanted City to buy long before such a scenario ever looked possible; he was basically my dream signing. I think he's performing very well. Sterling is an incredibly intellingent player – his movement off the ball can sometimes be subtle but devastating in opening up space for the team. With players like De Bruyne, Aguero and Silva to take advantage of that work, he is crucial to the way we play.
You'll know yourself that he is far from the finished article. His finishing is hit-and-miss and his decision making is sometimes poor, but it's easy to forget he's just 20; still very much in the formative years of his career. He's brilliant and will go on to be a great player for us for years to come, I have no doubt about that all.
Vill ni få mer av Richards tankar och åsikter kan ni följa honom på twitter: @RichardTheBurns