Äntligen börjar landslagsuppehållet närma sig slutet och ligaspelet återupptas. För vår del väntar en tuff hemmamatch mot det lag som har störst chans att hinna ikapp Leicester i toppen, nämligen Tottenham. Våra motståndare har gjort en imponerande säsong hittills, men har antagligen inte råd med några snedsteg på vägen mot serieavslutningen, om de vill stå som seriesegrare. Det är inget snack om att vi kommer att ställas mot spelare som kommer göra allt för att vinna. En som kan Spurs är Kevin DeVries, ledare för den eminenta podcasten EPL Round table. Vi kontaktade honom för att få höra hans syn på säsongens Spurs, Klopps utveckling av Liverpool och även en liten hint om vad som komma skall för vår del i Europa League. Det här är vad han hade att berätta:
1. Spurs season has been a success so far, what are the main reasons for your impressive season?
I think the biggest difference is our defence. Tottenham have a long history of playing a very attacking brand of football, but this is the best defence we've had in a very long time. Toby Alderweireld is having a remarkable season and has quickly become the best defender at the club. Credit is also due to Eric Dier who has adapted quickly to his new midfield role and prevents a significant amount of attacks from ever reaching our back line. These two combined with our depth at wingback have taken what was at best a middling defence to one that is currently the best in the league with just 24 goals conceded.
2. Mauricio Pochettino has developed your team a lot since he arrived, how would you describe him as a manager?
He is, above all else, a natural leader. John McDermott, our head of player development, was recently quoted saying "If Pochettino told Harry Kane to run around the pitch three times, do press ups and it will give you a better chance of scoring, Harry is going to do it." This dedication and belief is shared by nearly everyone at the club and is arguably the core of everything we do. Tactically Pochettino continues to grow, allowing for more flexibility in our 4-2-3-1 ever since the emergence of Dele Alli. Our pressing has been exceptional this year and our high line has only been exposed a handful of times this season. Pochettino does sometimes make questionable team selections but, much like our squad, he is young and only going to get better.
3. Harry Kane keeps on scoring and has proved his doubters wrong this season, do you think his future is in Spurs or do you think richer teams are coming for him?
Kane is one of just 5 English players to score 20+ goals in consecutive seasons so he is undoubtedly a target for some of the bigger sides. I feel confident we can keep him this year as a Champions League spot looks likely, but if he continues his form through the 2016/17 season and we fall short of top 4 I could see him moving on.
4. Media has written about us missing out on Dele Alli, and now he is maybe the best young player in the league. For those who don't watch Spurs regularly, describe what he has brought to your team.
A brilliant unpredictability. Mauricio Pochettino has mentioned that Alli has no fear and it is quite evident in the way he plays. Nutmeg assists? Sure. A juggling volleyed goal to beat Crystal Palace? Why not? He has not yet developed a real sense of tactics, but is allowed a free role that allows him to rely almost purely on his incredible footballing instinct. It also doesn't hurt that he is known as the hardest trainer at Tottenham.
5. Kane, Dele Alli and Eriksen are the players they write about here in Sweden, who in your team do you think deserves more credit and why?
Harry Kane. While Alli and Eriksen were heralded as terrific prospects from a young age, Kane struggled through years of failed loans and ineffectiveness. He is a natural striker of the ball but all the other parts of his game are evidence of his unrelenting dedication. Yes Spurs lead the league in chances created (403), but that would be a useless statistic if we didn't have Kane upfront and turning them goal side.
6. Who will be your key players in the game against us?
Kane and Alli are the obvious ones, but I'll go with Mousa Dembele. His ability to both hold the ball and charge forward at pace is something that is near impossible to neutralize. Whoever wins the individual matchup between Dembele and Emre Can will likely win the match.
Fun Fact: Tottenham have not lost a league match in which Mousa Dembele started in central midfield this season.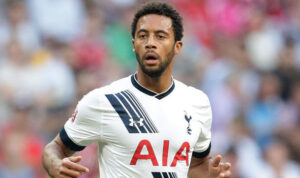 7. What are your thoughts on Liverpool this season, have you seen any changes since Klopp came in and what do you think we need to push for Champions League next season?
It has been a disappointing season for sure. Klopp has perhaps not gotten the results that many expected, but this season should prove a positive springboard heading into next season. Liverpool could compete for a Champions League spot next season provided they bring in a competent centre back to pair with Sakho, a forward to fill in for Sturridge that can actually play your system (not Benteke), and bring Markovic back into the fold. That having been said, it will be harder to reach a Champions League place next season as Chelsea, Manchester United, and Manchester City will likely find themselves nearer the top of the table.
8. We are playing Dortmund in the quarterfinals of Europa League, you played them recently, do you think we have a chance of beating them?
Not so much. There will be an interesting dynamic as Klopp has an intimate knowledge of Dortmund, but they are stronger at every level of the pitch. I don't doubt that you'll get on the score sheet but this Liverpool defence have struggled against mediocre Premier League sides. Hard to see you containing the likes of Aubameyang and Reus.
För att läsa mer av Kevins tankar, följ honom på twitter där han heter @kevrov eller lyssna igenom några avsnitt av EPL Round table, mycket intressant podcast.