Ni vet alla vad som gäller i morgon, Tottenham hemma på Anfield är en chans för oss att vända den negativa trend vi haft alldeles för länge. Det är ett starkt motstånd vi ställs mot, Tottenham har gjort en stabil säsong hittills och placerar sig således också ovanför oss i tabellen. Saifu från @EPLRoundtable är en av de nöjda spurs-supportrarna där ute och i veckans Q&A berättar han lite om hur säsongen varit och vad vi kan vänta oss på lördag: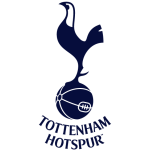 1. You have had a solid season so far, how high up in the table do you think you can get in the end?
I can't see us getting past second place this season, but I also don't see us dropping below fourth. Chelsea look to be in unstoppable form. Barring some catastrophic, uncharacteristic run of games, they look to be heading for a comfortable title win. I see a higher chance of dropping down the table than climbing it. We're an injured Kane or Alderweireld away from an crisis of depth, and I don't think we have the quality on our bench to properly replace the whole spine of our team. Europa League could turn in to a useless distraction if we don't manage it carefully enough.

2. If you compare this team with the team you had last season, are there any differences?
I mentioned it before, but our squad fitness this season is a real concern. This squad is much stronger than last season, but we haven't been able to capitalize on it. Part of Chelsea's strength this season, and Leicester's last season, is that they've had a sustained run of games with their strongest eleven. No such luck for us this season.

3. Danny Rose got injured recently, what will that mean to your team?
Ben Davies is an adequate defensive replacement to Danny Rose, but we'll be missing Rose's pace and ability to take on the opposition. Our best formation this season has arguably been with three at the back, but I don't think Poch trusts Ben Davies with the same wingback responsibilities. It limits our ability to choose the best formation each match.

4. What are your thoughts on the transfer window activity, did you expect any signings?
It would have been incredibly difficult for Pochettino to find a player that could strengthen our squad at a price that Levy would be willing to pay. Even if they could have identified a player, they would have a difficult time adjusting to our philosophy. If we don't find glory this season, nobody will be pointing to our lack of winter transfer activity.
5. You are soon going to play in Europe, do you think you have the squad do compete both there and in the top of PL?
Physically? Sure. We're a little thin at the back to be pushing in another competition, and our performance against Wycombe shows that our second squad have not yet clicked on their own. If Son and Dele continue to be pulling double duty we may fizzle out of Europa League earlier than we'd like. Then again, if that means securing Champions League for another season it may not be such a bad thing.

6. What kind of game do you expect on saturday?
Saturday will be a tense match between a club with a stronger hold on their philosophy and a club with an edge on talent. It's difficult to see past another scored draw, with Davies getting picked apart by Mane's pace, and a flash of brilliance from Kane or Alli. The difference-maker in this match will be the strength of tactics between two tactically minded managers. A smart Son substitution could give us enough to break the pressing gridlock.