På torsdag drar säsongens första cup igång för Liverpool och det gör den med bortamatch mot Lincoln City FC, som för närvarande håller till i League One. Lagen har inte ställts mot varandra på över femtio år, så så det är inte konstigt om ni känner att ni inte har någon koll på vad det är för motståndare vi möter. Gary Hutchinson(@Staceywestblog) driver sidan Staceywest.net, som behandlar allt kring Lincoln City FC, han berättar här om vad vi har att vänta på torsdag.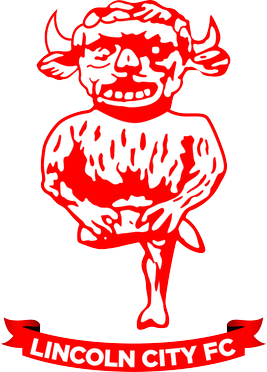 Who are the most famous player from your club?
That would depend on whether you mean now, or from history. I'd say right now, Liam Bridcutt is probably the most 'famous', in that he has played for Leeds, Sunderland and Nottingham Forest having come through the ranks at Chelsea. We do have some players who will be big names though, one of which is the Dutch centre back Lewis Montsma. He played for Dordrecht in the Eerste Divisie last season and already looks very exciting. Perhaps the next Virgil?
As for famous from all time, perhaps Swedish fans will remember Tony Woodcock, a player who helped Nottingham Forest beat Malmo in the European Cup in the early eighties. He was once on loan with us. We also had Gareth McAuley as a young player, we brought him over from Ireland and gave him his first senior football. He's well-known for scoring for Northern Ireland at Euro 2016.
How did you do last season?
It was our best finish since 1983/84, finishing in the bottom half of League One, or the third-tier. Lincoln have struggled over the last 40 years, we were on the cusp of the old Second Division at the start of the eighties, but have also spent time out of the Football League twice. Between 2016 and 2019 we had a huge rise, winning the National League, the EFL Trophy and League Two, before losing our manager. Last year was all about damage limitation, with former Manchester United man Michael Appleton taking over as boss. He kept us in League One, the first time we'd retained our third-tier status since 1984/85, so it was a good season.
How would you describe the way you play?
It's new and fresh; the manager has implemented his own style this season and has brought in his own players. We've only had five matches to judge, but we like to play crisp, passing football, usually one or two touch in the middle of the park. If we are up against a team expect to have more possession, then we keep a narrow shape through the middle, but stop crosses and danger coming into the box. In the two league games we have won so far, we have had less possession than the opposition, but won 2-0 and 2-1. 
Which players are most important to your team?
It sounds twee, but right now all eleven. The team is very functional with a set style and if one or two players don't perform, then we see a breakdown of the system. If I were to single out a couple, Alex Palmer is big for us; he's our keeper and has made a few terrific stops already. Having a strong pair of hands at the back means the defence are not edgy, which in turn results in fewer chances anyway. 
I've already mentioned Bridcutt, but Connor McGrandles and James Jones will make up the midfield three and they're all important. Whether in possession or out of possession, those three have a tremendous amount of work to do and are the heartbeat of the side. If he plays, watch out for Harry Anderson too. He's an old-school style winger, powerful and direct but able to arrive at the back post and score goals. He's bagged one already this season, and created two assists. He caused Bradford all sorts of problem sin the last round, a game we won 5-0.
How have you started this season?
Four wins from five in all competitions, with the one we drew being won on penalties. We've kept two clean sheets and scored 12 goals. It's an exciting start, many fans feared the revolution under Appleton would prove to be a false dawn, but it looks to be coming together nicely. The win against Oxford on the first Saturday of the league season was massive; they are favourites to go up and we controlled the game, in and out of possession. The 5-0 win against Bradford was a highlight, it's always nice to bag five away, but having six points from two games in the league is cause for hope too. I'm not sure it could have been any better and the Liverpool tie is the cherry on the cake in terms of TV revenue.
What do you expect of the game against Liverpool?
Honestly? To get beat. I expect a splattering of first team players and any hint of stars like Origi in the side makes our job really tough. Let us not be under any illusions, this is very much a mismatch, a bit like England playing Gibraltar in international football, or maybe Sweden playing Liechtenstein. All I want is for us to put in a committed display, not to concede six or seven, and for the result not to impact all the exciting work going in around the club right now. It's a free hit basically; lose and we have done as expected, win and it is arguably the biggest League Cup result in our history.