Champions League går in i ett avgörande skede och efter den svaga insatsen mot Röda Stjärnan har Liverpool satt sig i en tuff sits. Under onsdagen väntar en oerhört tuff bortamatch, mot ett pressat Paris SG. Vinst för Liverpool skulle innebära säkrat avancemang, förlust och det kommer krävas vinst med två mål hemma mot Napoli. När det vankas franskt motstånd vänder vi oss som vanligt till Jeremy Smith(@jeremysmith98), som både skriver och poddar om fransk fotboll på @frenchftweekly och @theshortpass. Här kan ni läsa om hur han ser på dagens PSG: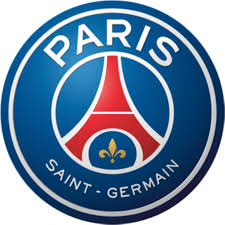 1. Paris has won every game in the league so far, do you think it is good for the team to be able to rest players in the league and focus on Champions League or is the lack of competition in the league a problem for them? I think it works a little both ways and you can always work your way backwards, following a Champions League result, to fit whichever theory you prefer. The fact that they can rest players should leave them fresher for Champions League matches, but I don't think it is too big an issue with PSG. Going forward they have a wealth of talent and several Champions League-quality players who should be able to perform so it doesn't matter too much who is fielded, whether in league or Champions League; and in other positions (I'm thinking mainly left back and defensive midfield), they barely have one viable candidate, let alone two. They can get away with that in the league but less so in the Champions League, and Thomas Tuchel ends up fitting square pegs into round holes (eg. playing Marquinhos as a defensive midfielder). As to lack of competition, I think that's a bit of a red herring. Other teams (Bayern, Juventus, Real/Barca) have all in the past been able to perform while running away with the league – and actually this is the first time that PSG are already so far ahead, so early, so it's a theory that's been overplayed in the past. So I don't think the issue is an unfamiliarity with competition – I think it might be more that their season is only ever going to be judged on the Champions League, so it perhaps places more pressure on them than other Champions League candidates, a little earlier in the competition, and I'm not sure that many of the team have much mental strength, when the chips are down.

2. Both Mbappe and Neymar were injured during the international break, will they be fit to play Liverpool? Nothing concrete has come out of the club yet but from as early as half-time of the match in which he was injured, it has looked like Mbappe is going to be fit to play. Neymar's position is less clear – he sent an early Instagram post saying that he'd be fine; a renowned sports doctor said that he doubts he could recover in time; then Tuchel said at the weekend that he'll be fit; and they both trained yesterday. I assume that there is a bit of kidology going on, but I'm sure Mbappe will start and that Neymar will feature – it's just a question of whether they risk starting him.
I like this from Dugarry on Neymar: I'd prefer a 50% fit Neymar who is invested and playing for the team than a 100% fit Neymar who is just admiring his own play. He has the key – not in his feet or even in his groin (oo-er!) but in his head. https://t.co/PTMeO8V0h7

— Jeremy Smith (@jeremysmith98) November 26, 2018
3. PSG has only won one game so far in the Champions League, why do you think they have struggled to win games so far?
I think it's a combination of two things, both of which seem recurring problems. Firstly, as mentioned above, the directors still have a lot more money than football sense and still seem to fail to grasp that you can't win anything without a decent defensive midfielder, however unglamourous. So money is wasted elsewhere instead of ensuring a well-balanced team, and this gets shown up against better opposition. Secondly, and more disappointingly, is the attitude of some players. What has been shocking this campaign is that too many players have looked too disinterested during matches. There is no disputing the talent of players like Rabiot, but he does at times appear far too relaxed at best, uncaring at worst. However good they both can be, Thiago Silva and Kimpembe always have a potential mistake in them. Neymar is of course a matchwinner at any moment but he still has an attitude problem – whether it's the pouting and diving, the refusal to pass (in general but particularly to Cavani) or the simply going missing in big matches, he does not always feel the reliable star that he should be. The Neymar-Cavani-Mbappe dynamic is really interesting as Neymar and Mbappe do seem to actively exclude Cavani; having just one of the two megastars missing could arguably be to PSG's advantage as it means that they may actually feel like 11 men on the field rather than 10 plus one reluctant by-stander. Perhaps the more interesting point to note is that, despite playing very poorly for the majority of the campaign so far, they have also only lost one. The danger with PSG, as they almost proved against you and did prove against Napoli, is that however badly they are playing, they have numerous players who can come up with something magical to snatch a result. They shouldn't really be in contention anymore, but their very fortunate draw at home to Napoli and your defeat to Red Star means that the ball is still very much in their court, as long as they can find the motivation.

4. PSG lost at Anfield, what do you think they will change from that game?
First and foremost, their attitude needs to change hugely. Secondly, their keeper is likely to change – despite Areola doing nothing wrong, it does seem as though Buffon is gradually taking over as the number one (highlighting again how the directors' star-struckness leads to players coming in who aren't needed, and who can cause potential tensions in the changing room). That aside, much will depend on the availability of Neymar and Mbappe, and the formation that Tuchel decides to go with. To combat your front 3, he may well go with a 3-4-3, with Marquinhos, Silva and Kimpembe all playing, and two central midfielders (probably two of Verratti, Rabiot and Draxler), all of whom will have to curb attacking instincts to help out defensively, which isn't necessarily going to happen. And a couple of wide players to support defence and attack. Meunier on the right is excellent and can even weigh in with goals (as you know from the first match). On the left, Bernat is more defensive-minded but I would like Tuchel to be brave and go with France U20 international Moussa Diaby, who has been a revelation this season and although an attacking wide man, has also played that wide role with a back 3. I think putting him in would make more of a statement that PSG are serious about going to for the win, and will give your defence something extra to think about