Vi är tillbaka där vi ska vara, i Champions Leagues slutspel. I åttondelsfinalens första match ska Liverpool bege sig ner till Portugal, för att inleda dubbelmötet med FC Porto. Laget kom tvåa i sin grupp när gruppspelet avgjordes, vilket betydde att man bland annat såg till att Naby Keitas RB Leipzigs CL-äventyr tog slut. För att ta redo på hur statusen är på våra motståndare kontaktade vi Benjamin Zurmühl(@zurmuehlb), sportredaktör på t-online.de och trogen Porto-supporter, han berättar här om vad vi har att vänta när åttondelsfinalen drar igång på onsdag: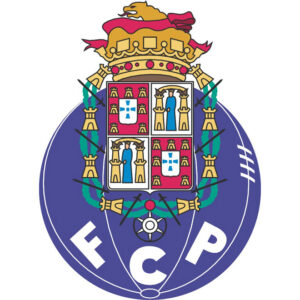 1. Tell us a bit about Portos season so har, how are they doing in the league?
After being four years behind Benfica in the league, Porto is finally back on track to the club's 28th championship. Their biggest transfer in the summer was the coach. Portuguese legend Sergio Conceicao took over after the club disappointed the fans for another year. Porto didn't buy a lot of players, they mostly got players who where on loan and Conceicao integrated them in his system. The best examples: Vincent Aboubakar and Moussa Marega. Two strikers who played for other clubs last season and came back succesfully. Both scored 15 goals in the league and work together very well.
In the league, Porto is still unbeaten. Just Benfica didn't lose at the "Estadio do Dragao", the "Stadium of Dragons". At home, it is very hard to beat Porto. In the CL group stage, Monaco and Leipzig lost there, just Besiktas won, but the Turkish side was very lucky with Porto's bad efficiency.

2. How would you describe the way Porto play?
Porto is playing with the classiv 4-4-2-system. They are very flexible in their system. It depends on they way the opponent plays. Their strikers, Vincent Aboubakar and Moussa Marega, are both very strong and it is hard to win a tackle against them. That's why Porto likes to operate with long passes when the opposite team likes to press Porto's defenders like Leipzig did it in the CL group stage or Boavista does it in the league. That will be a key against a Liverpool with their style of playing. To release the pressure from the Reds, Porto might operate with long passes. Aboubakar and Marega will try to win the duels and give the balls to the fast wing players, Brahimi (left) and Corona (right). Also, Hector Herrera, the central midfielder will try to get the deflected passes before Emre Can, Jordan Henderson ore anyone else. Their best passer and metronome of the midfield is Danilo Pereira, an underrated central or defensive midfielder who might miss the first game against Liverpool, due to a calf injury. He leads their plays when Porto isn't operating with long balls.
On my mind, Porto has two big weaknesses: 1) The Goalkeeper. Iker Casillas wasn't playing very great so Conceicao decided to put José Sá as Porto's No.1. Sá has no experience and hasn't shown much confidence in the Champions League either, especially in the game at Leipzig, where he made a big mistake before the 1:0 for RB.
2) Porto's centre backs aren't fast enough. They showed a lot of problems in the group stage against Leipzig, who play with a lot of pace, just like Liverpool does it. Against fast strikers like Werner (Leipzig), Augustin (Leipzig) or Tosun (Besiktas), Marcano and Felipe had no chance. Felipe will miss the first game against Liverpool, so Diego Reyes will play who won't solve the problem either.

3. What are your thoughts about the way Porto made it through the group stage?
Porto was very lucky with their group. They had no big opponent from England or Spain and Leipzig (first time in Europe) and Monaco (totally different team than last year) were too unexperienced. Porto deserved it to make it to the next round, but it will be hard to come further.

4. Which players are most important to your team?
Of course you have to name Vincent Aboubakar, who is Porto's best striker in the CL (5 goals), but for me, there are three more key players:
As I said, Danilo Pereira is very important for Porto. He is a silent contributor and not a highlight machine who scores a lot of goals or assists, but he has the value of Fernandinho for ManCity or Busquets for Barcelona. He has a high completion rate for passes (86,6% – http://whoscored.com ) and is intercepting a lot of important plays made by the opposite team. He might miss the game and neither Sergio Oliveira nor Oliver Torres could replace him.
Another underrated player is Alex Telles. The left back is one of the best players in Europe when it comes to corner kicks. He has 16 assists in all competitions, mostly done via corner kicks or free kicks. Liverpool has to be aware of Porto's strengths there.
The third player I would name is Yacine Brahimi. He is the left winger of Porto and one of the most dangerous players in the world when it comes to dribblings. As you can see in this graphic, Brahimi will give Alexander-Arnold a lot of problems in the 1-vs-1. He is Porto's best individual player and is a great scorer, but when he has a bad game, you won't see him at all.

5. What were the reactions among Porto-fans when they drew Liverpool?
I think most of the fans were relieved, because Porto won't have to play against Barcelona, Paris or ManCity. The weakest group winner was Besiktas, who played in Porto's group, so most of the fans hoped for Rome or Liverpool.
6. What are your thoughts about the games against Liverpool, how do you think Porto will play and which team will go through to the next round?
Both teams have their strengths in the offense and their weakness in the defense. So a lot depends on the form of the centre backs and goalkeepers. For Porto, Liverpool is a bigger and far more dangerous version of Leipzig, who, as I said, play with a lot of pace, a variable offense and with big pressure when they are defending.
I think Liverpool will go through to the next round, because Porto's defense won't be enough to handle Liverpool's offense in their current form. Right now, Marcano (CB) and Danilo (CDM/CM) and André André (CM) aren't fit and if at least two of them will miss the first game, it will be very hard.
If you can, watch the games against Leipzig and you'll see their problems against fast strikers.